Diamond Skin Solutions has a wide range of treatments and services that treat a wide range of concerns. Our staff are certified and trained in every treatment.
See below for the varied treatments available and contact us if you have any questions or want to book an appointment!
You can trust the staff at Diamond Skin Solutions to be Certified, Caring and Confidential!
Botox® Injections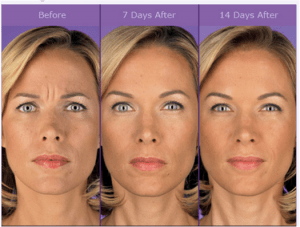 Facial expression lines are created by contractions of the underlying muscles, pulling the skin together when you smile, laugh or frown. An injectable protein, called Botox, gently relaxes these muscles that cause the overlying skin to fold and crease – wrinkles. A minute quantity of the Botox protein is injected into the wrinkle with a tiny micro-needle.
The treatment itself generally requires less than 10 minutes. Within three to five days following the treatment, your worry, frown or laugh lines start to be reduced. The ongoing progression of the wrinkle will be prevented during the course of the treatment.
Indications of Treatment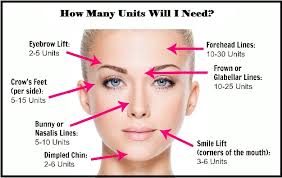 Crow's feet
Frown / squint lines between the eyebrows
Horizontal forehead wrinkles
Eyebrow lift
Smoker lines around lips
Gummy smile
Chin lines
The Botox Procedure:
Works effectively on wrinkles of the upper face (frown, worry and crow's feet wrinkles)
Has been performed safely and effectively on thousands of patients for over twenty years
Health Canada & US FDA approved
Is a simple and safe injection with a tiny micro-needle
Requires no sedation or preparation
Effects last two to six months
Creates a more youthful and relaxed appearance
Can be safely used on all skin types, male and female
Slight bruising may occur
Before Botox
Sign the Botox procedure consent form.
No preparation is necessary, but please let the doctor know if you take aspirin, blood thinners, NSAIDs such a Ibuprofen, Advil or Motrin.
The doctor or designated fully-trained associate will clean the injection site(s).
No anesthesia is required.
The doctor or designated fully-trained associate will administer the injections, using a fine needle.
After Botox
The injected area may occasionally feel tender, although this side effect is uncommon.
There may have some mild redness at the injection sites and tiny scabs from the needle – resolves quickly (often within 10 minutes).
There may be slight temporary bruising or mild swelling at the injection sites. You can apply make-up to cover this bruising.
We ask you to use your treated muscles for one hour, to not massage the area for the remainder of the day, and to not lie down for four hours after a treatment.
Look for improvement in three to five days
If you have any concerns after a treatment, please call the clinic.
Clients can look for improvement in 3 to 5 days, completed look will be achieved in 10 to 14 days.
Refrain from strenuous activity for 24 hours following the injections.
Pending injections sites then will need to refrain from eyebrow waxing, facials, massages, laser treatments for 7-14 days following the procedure.
Intense Pulse Light (IPL)
Certified, Caring Confidential