Diamond Skin Solutions has a wide range of treatments and services that treat a wide range of concerns. Our staff are certified and trained in every treatment.
See below for the varied treatments available and contact us if you have any questions or want to book an appointment!
You can trust the staff at Diamond Skin Solutions to be Certified, Caring and Confidential!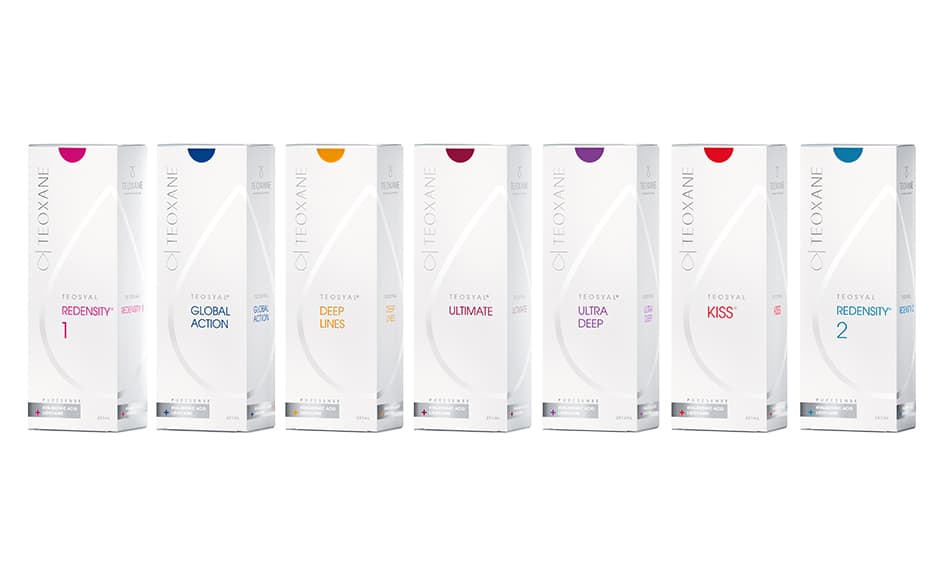 Introducing….
TeoSyal® Filler
Teosyal® is a new range of "100% hyaluronic acid based", wrinkle filling products. These products are highly biocompatible and are slowly absorbed. Teosyal® can be injected into the entire face.
Hyaluronic acid is a natural sugar-based gel produced in the skin and connective tissues where molecules bind to water skin. It is used as a cosmetic filler due its ability to hydrate and firm the skin's structure. Naturally present in the skin, hyaluronic acid preserves moisture levels in the skin and boosts tone. It is a powerful moisturizing agent.
The quantity of hyaluronic acid in the dermis decreases with age. As a result, the skin dries out and becomes fragile, and the first wrinkles appear. The tissues progressively sag and the face becomes hollow.
Injected into the dermis, Teosyal® effectively alleviates this hyaluronic acid deficiency, due to its high hyaluronic acid concentration.
Volumizers
ULTRA DEEP & ULTIMATE 
One of the most obvious signs of aging that patients notice is volume loss, which makes the volumizing dermal fillers crucial for an injectors' "expert toolbox." The Teosyal volumizers are used for both volume creation and volume recovery in patients experiencing volume loss in areas such as the cheekbones, chin, jawline and temples. Using subcutaneous or pre-periosteum injection depths, the volumizers can redefine facial outlines, fill deep wrinkles on thick skin and sculpt the facial contour.
Enhancers
REDENSITY [I] 
Designed to slow the early signs of aging and give the skin a much-needed boost, enhancers will leave your patients feeling refreshed and hydrated. Teosyal's Enhancer, Redensity [I], is made up of non-cross linked HA and designed to nourish the skin from within and restore the density of the face, neck and neckline. Redensity [I] is injected at the superficial to mid-dermis level and requires a protocol treatment of 3 sessions at 3-week intervals to gain optimal results.
Essentials
DEEP LINES & GLOBAL ACTION
The Teosyal essentials are Deep Lines and Global Action, which target key patient concerns such as the nasolabial folds and marionette lines, as well as perioral and glabella wrinkles. Deep Lines will target highly pronounced wrinkles and will be injected in the deep dermis, whereas Global Action will focus on "simplified filling" of moderately pronounced wrinkles in the mid-dermis.
Specifics
KISS & REDENSITY [II]
Recognizing that specific areas of the face are more difficult to treat successfully with dermal filler, Teosyal has developed two types of fillers that treat specific areas only. Both Teosyal Kiss and Redensity [II] have been specifically designed to treat one key area of the face while providing ease of use to the injector. Teosyal Kiss is specifically adapted to the mobility of the lips and offers a smoother injection with optimal control, while Redensity [II] is particularly adapted to the fragile and challenging under eye circles area.
Intense Pulse Light (IPL)
Certified, Caring Confidential